TUSHY Ace
The premium electric bidet seat.
Expected delivery date:
December 6th

-

11th
Refine your temperature, pressure, angle and your butthole all at the touch of a remote. And heat your seat! A royal flush!
TUSHY Ace requires access to a 3-prong outlet
Shop our non-electric bidets
View FAQs
Includes everything for an easy install in minutes:
TUSHY Ace Electric Bidet Seat with side control panel.

Round Dimensions: 19.1"L x 16.90"W 6.09"H
Elongated Dimensions: 21.05"L x 16.90"W x 6.35"H
Weight: 9.9 lbs
Rated Power Supply: 120 VAC, 60Hz
Rated Max Power Consumption: 864 W

Grounded 3-prong power cord: 47.25"L
Remote control with 3x AAA batteries
Remote Wall Mount with built-in magnet and adhesive backing
Tank Adapter and Flexible TUSHY Ace Hose for an easy install on almost any toilet
TUSHY Ace Mounting Kit including a Secure Base Plate, 2x Mounting Brackets, 2x Mounting Bolts, 2x Bolt Washers, and 2x Universal Top-Mounting Rubber Inserts
TUSHY Ace Owner's Manual
1-year Limited Warranty
Welcome to your asspirational clean. No clunky medical device vibes. Just intentional, powerful, beautiful design.
Remote control seamlessly designed with intuitive features, like capacitive touch and haptic feedback. (Batteries included.)

Remote wall mount so luxury is always within your reach. Built-in magnet effortlessly snaps remote into mount for a perfect, snug fit.

Self-cleaning nozzle made from naturally anti-microbial stainless steel means a better clean for you and your home. Automatically retracts when not in use.

Water temperature control with 5 soothing settings, instantly cool to warm, for ultimate comfort.

Water pressure control with 5 settings from a gentle wash to a deeper clean. Double-tap for the signature oscillating massage spray.

Heated seat with 5 temperature settings for customizable comfort.

Air dryer with 5 temperature settings for a breezy, hands-free drying experience.

Soft-close lid for a luxurious experience even after you finish.

Seat sensor so TUSHY Ace only works when seated.

On-demand support from our expert Poo-Rus with over 100,000 5-star ratings.

Remote control with capacitive touch

Remote wall mount to easily access your remote

Easy install kit

Water temperature control
free shipping & returns

"I'm spending a significant portion of my life seated in one place, I deserve a fancy-ass sports car with a heated seat."

"Tushy's easy-to-install bidets are among our favorite butt‑washing options"

"The Tushy Ace is a high-end bidet you should splurge on."
A bidet seat
for pooping elite
Ace soothes, cleanses,
and refreshes.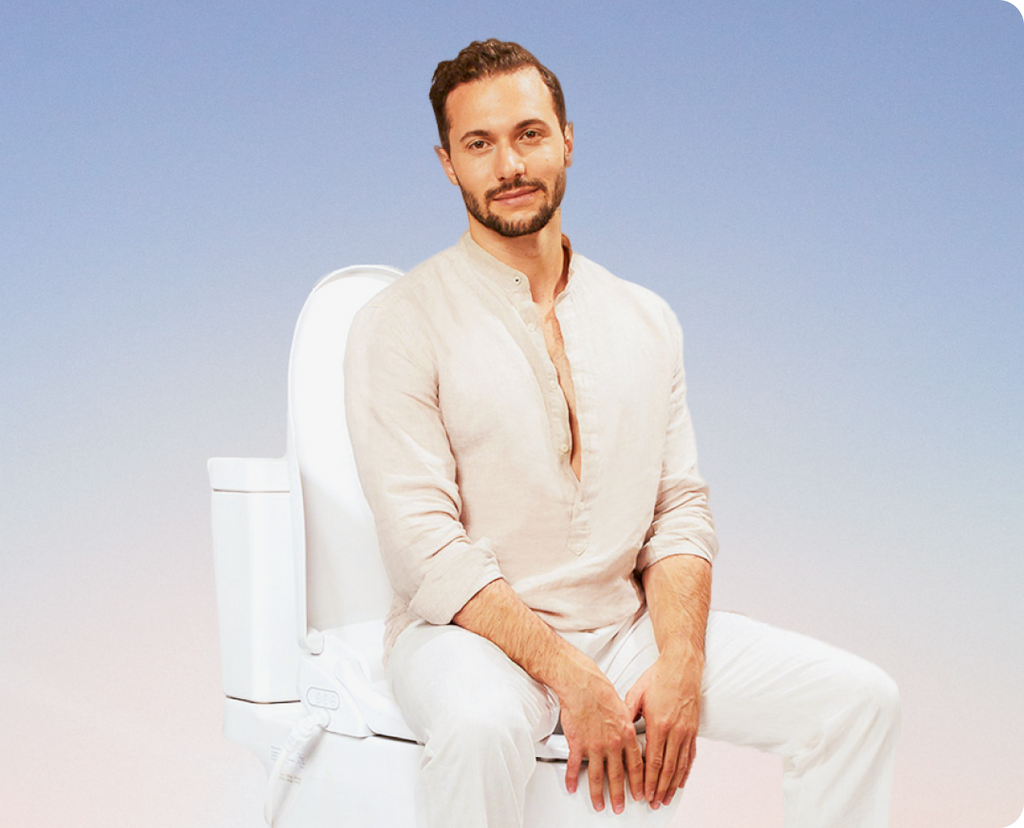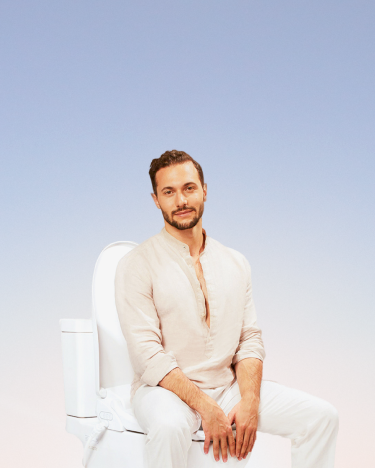 Meet your electric butt-ler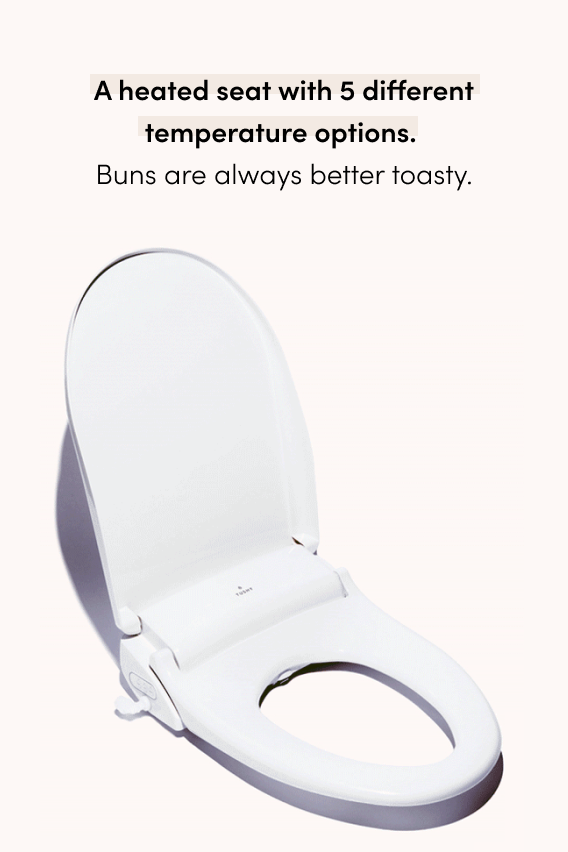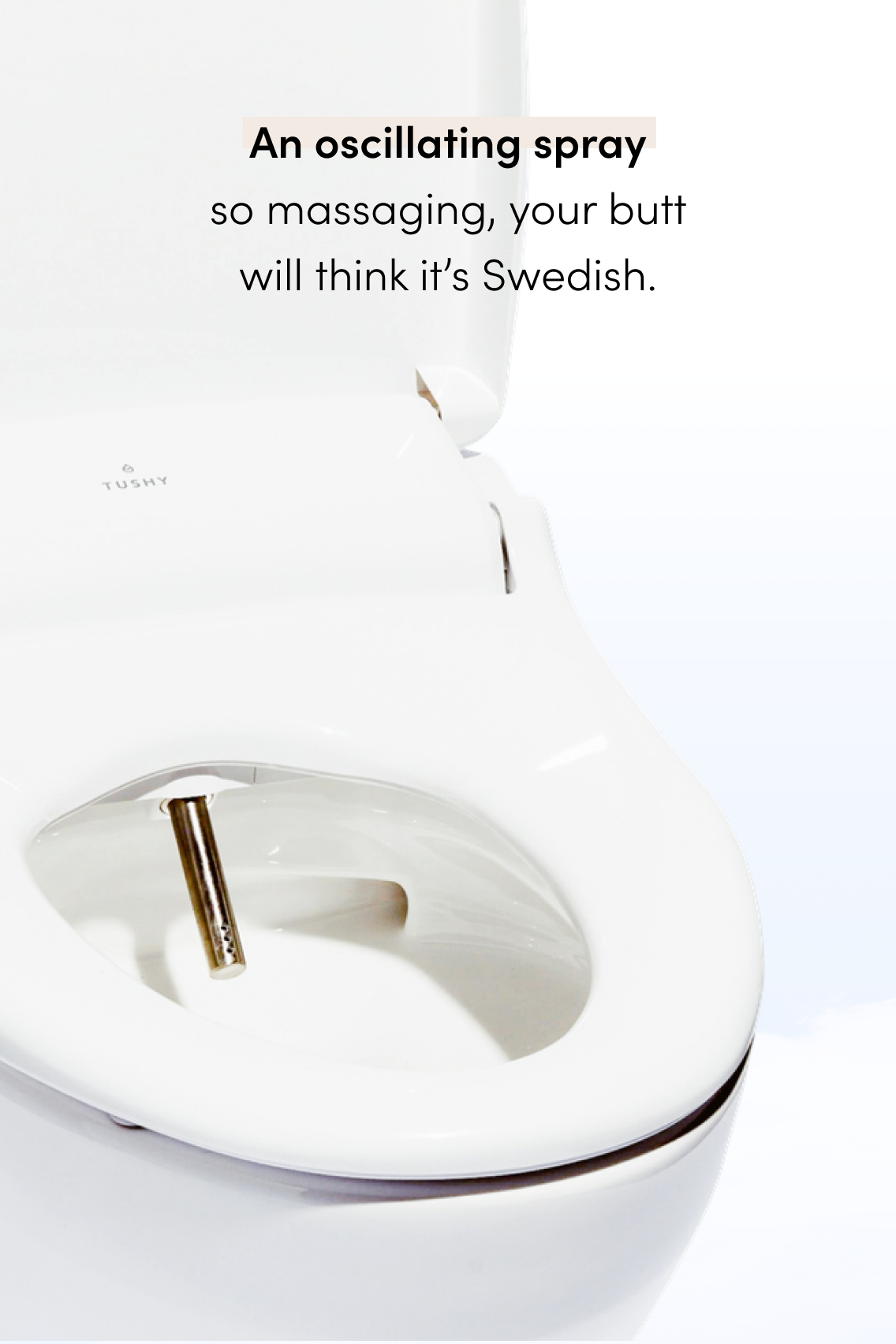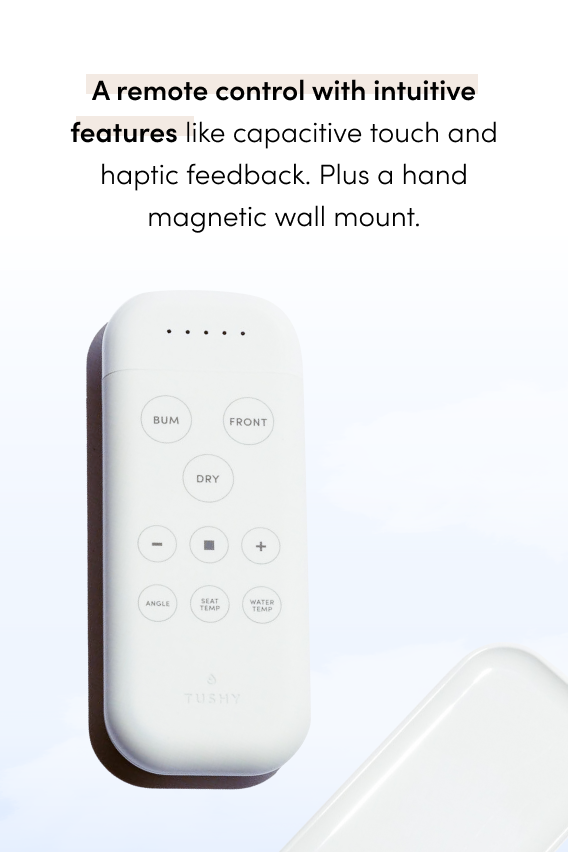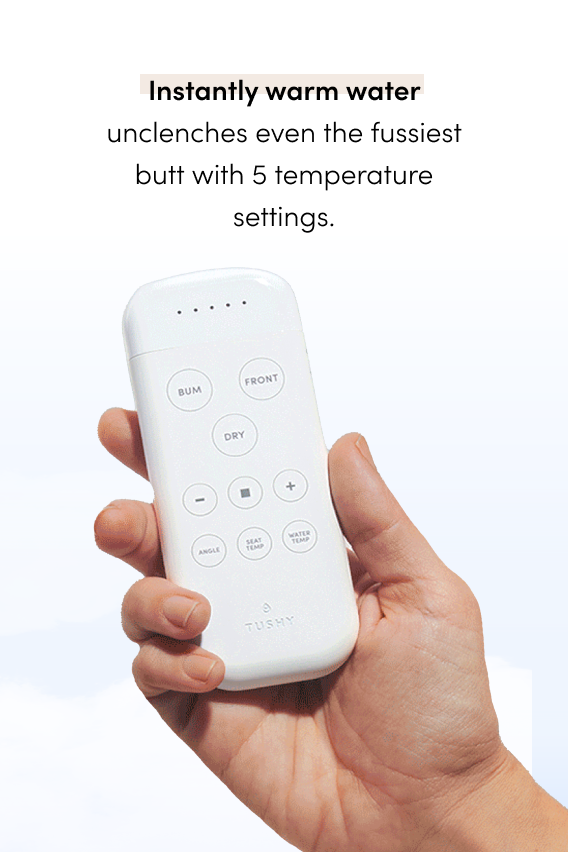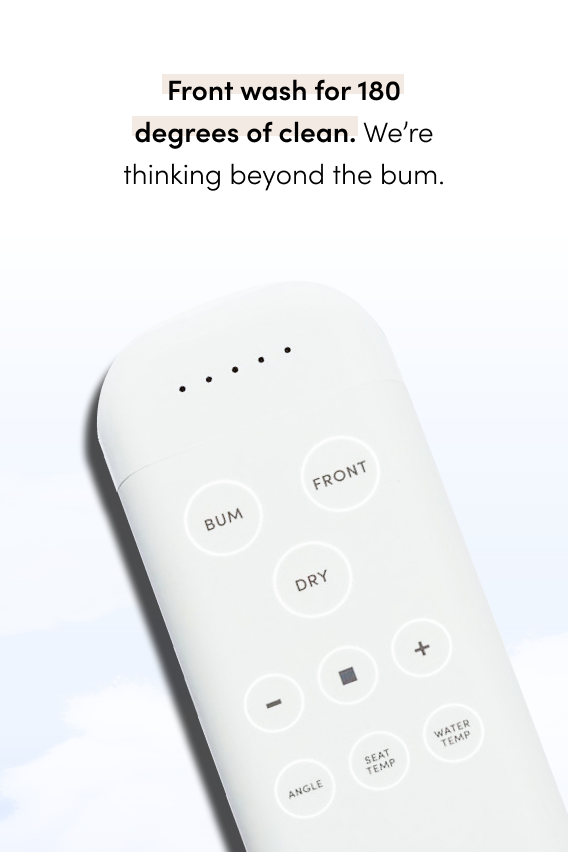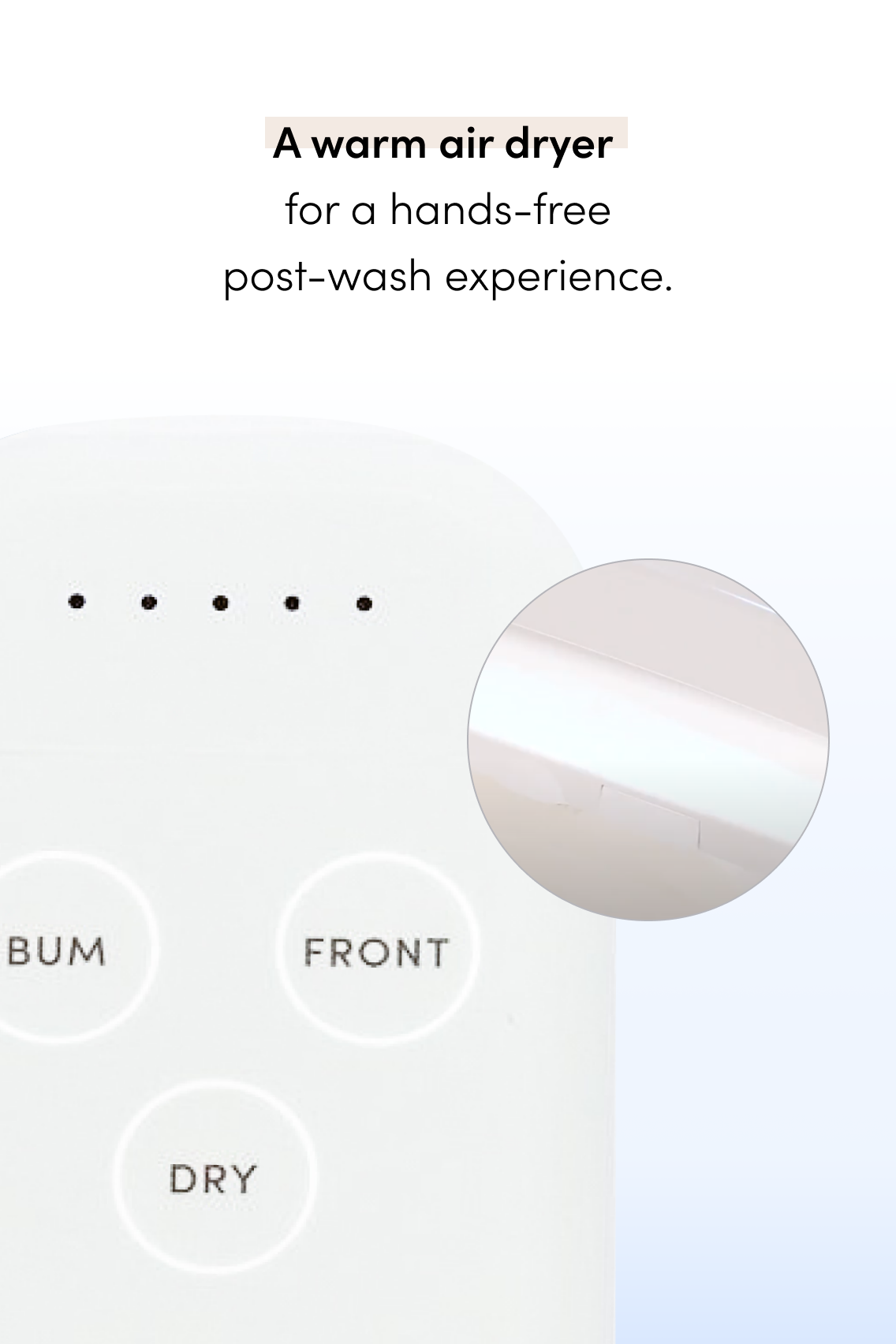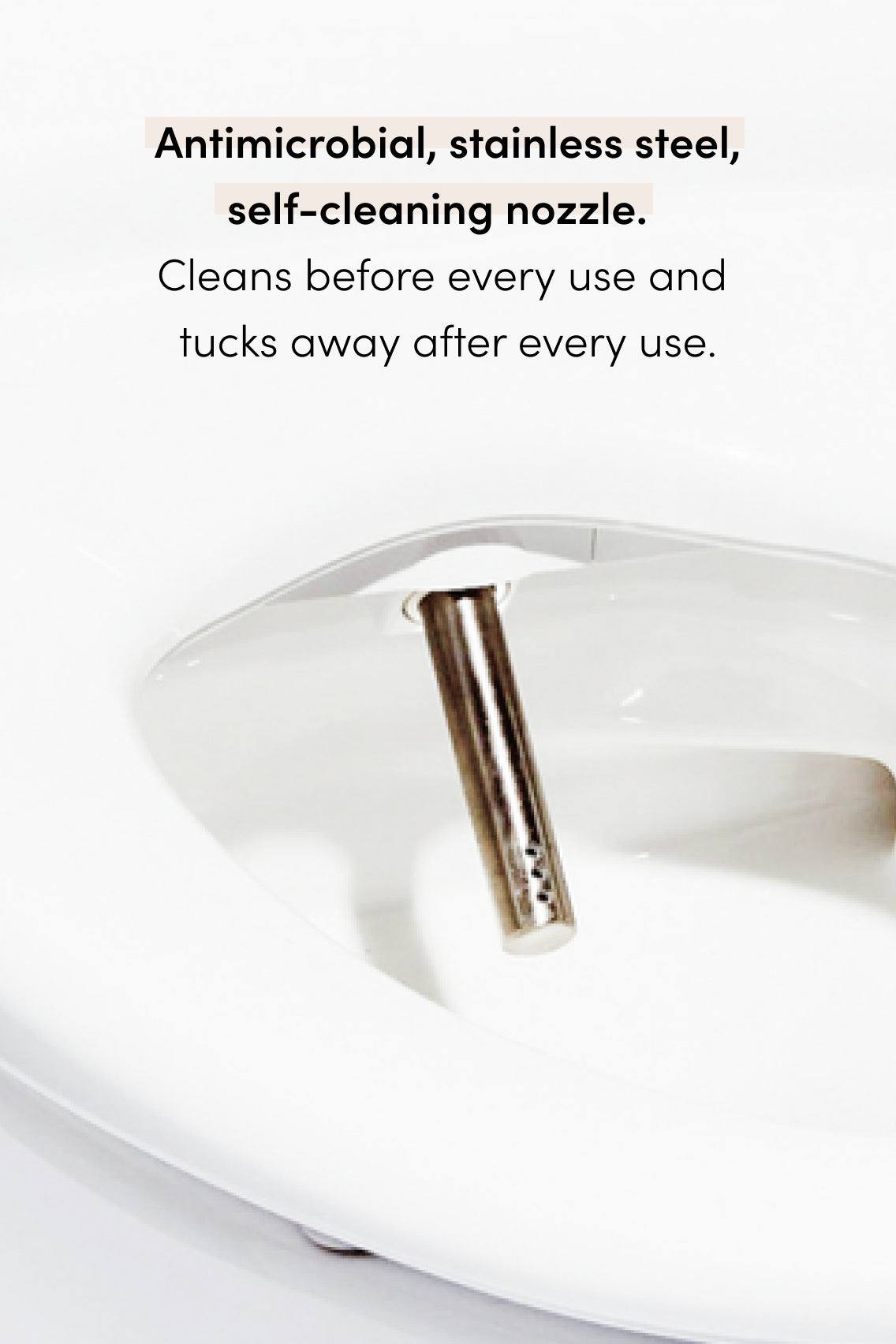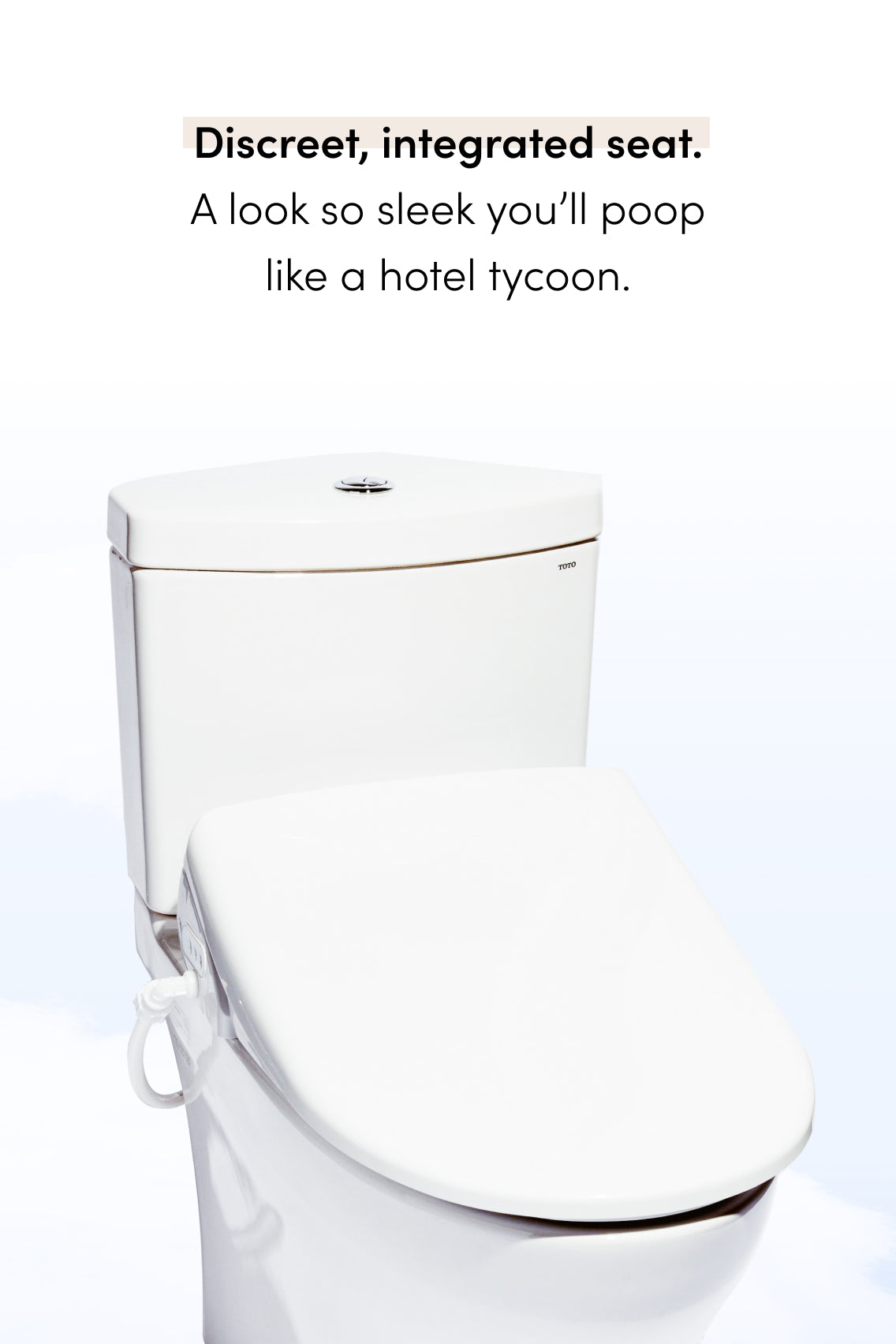 128+
5-star

reviews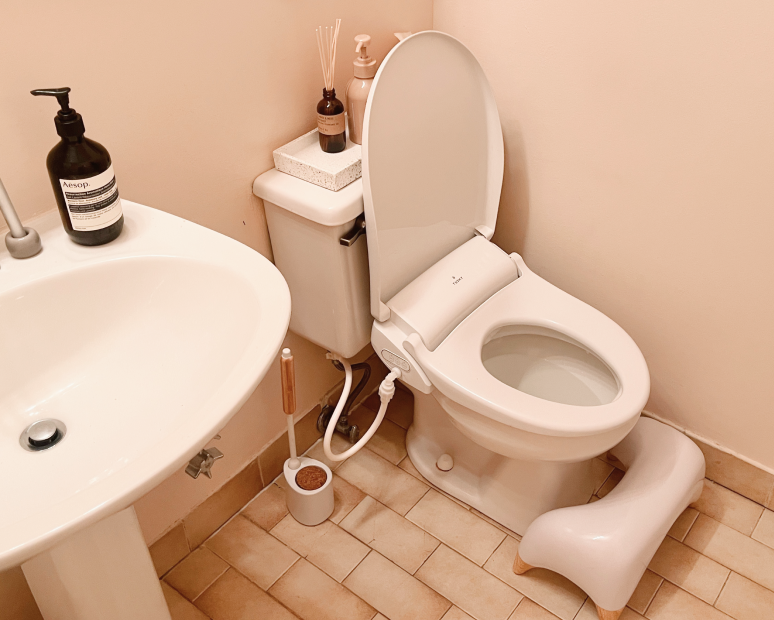 "Love it actually! My favorite time of the day is the embrace of the warm seat in the morning."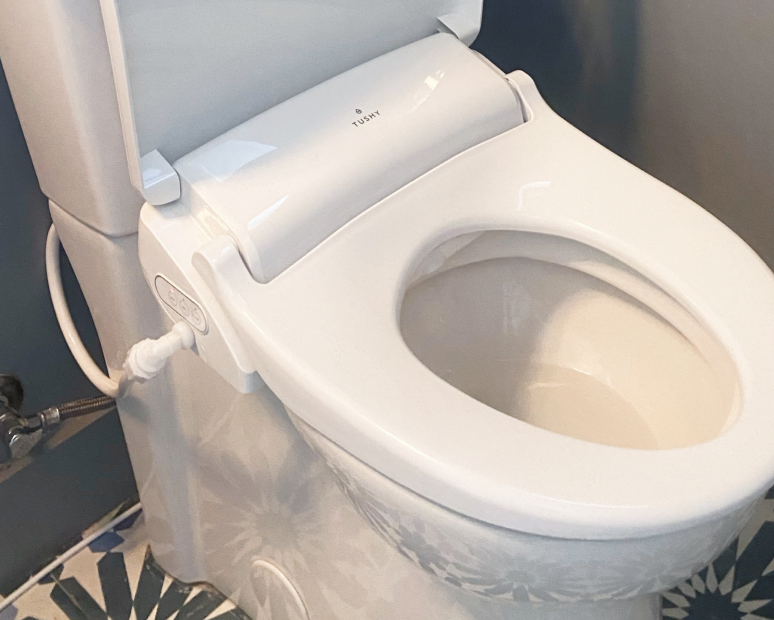 "What's not to love… easy to install but had to watch You tube video to work remote control properly… clean happy bottom cleaning machine."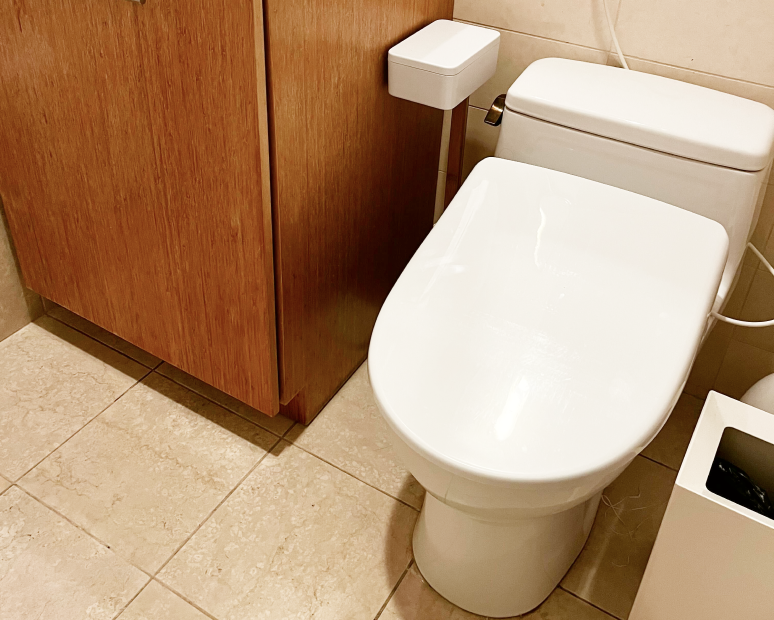 "I initially purchased the Tushy Ace because I wanted the drying feature that was included, but the heated seat is the real star of the show!"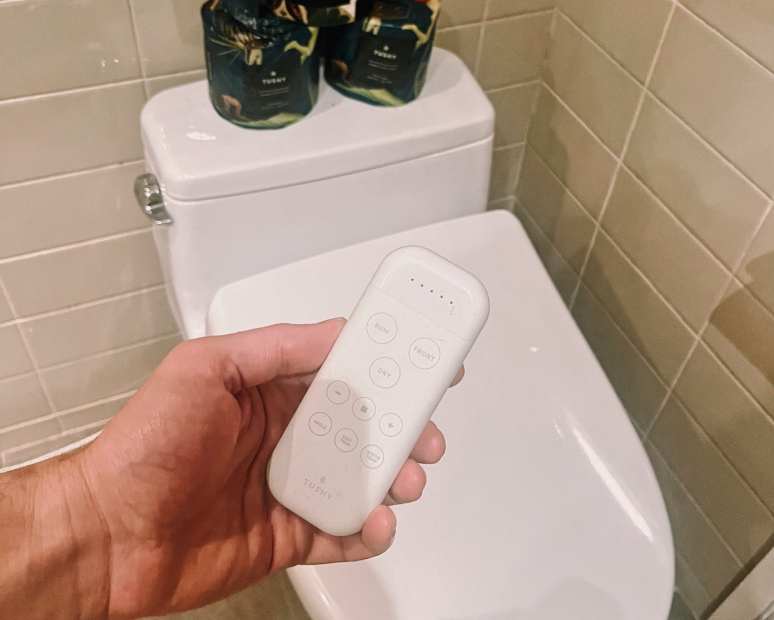 "Just installed, very simple and easy to use. Now I'm definitely not allowed to bring my phone to the washroom, I'd be there for hours!"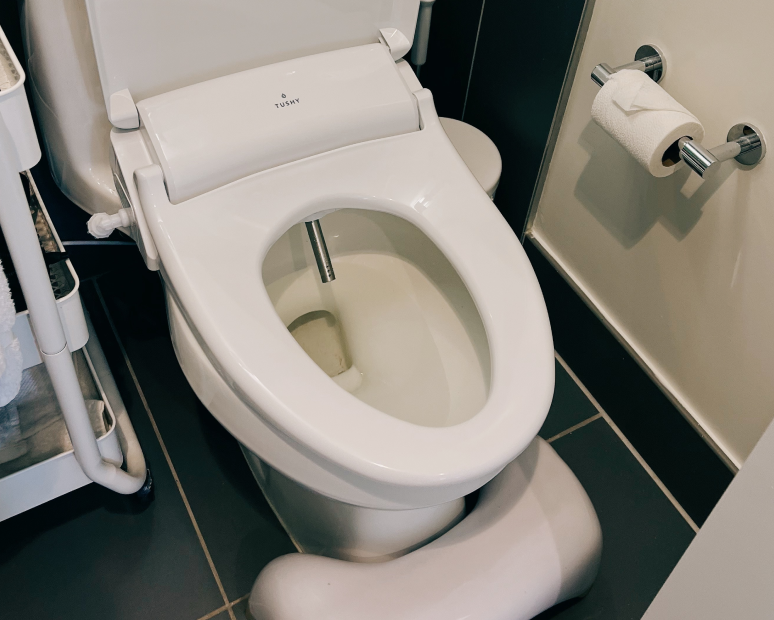 "This thing is great. Installation was easy and quick. It saves a lot of toilet paper and leaves me feeling super clean!"
91%
would recommend this product
Total 5 star reviews: 89
Total 4 star reviews: 28
Total 3 star reviews: 6
Total 2 star reviews: 3
Total 1 star reviews: 2
So good

What did we do before? Fabulous

Spray that poo away

All in all we have loved using Tushy products from the bidets that just hook under the toilet seat to this ace. My only complaint is that the remote can be finicky. Sometimes you push the spray button and nothing happens. And then sometimes you hit the stop button and the spray doesn't stop. Other wise it's a great product and definitely adds some luxury to your thrown.

Very happy butthole

My butthole is very happy with this. No more micro abrasions from toilet paper!!!

The one thing I don't like is that the batteries in the remote die fast and that when you hit a button on it, it doesn't always relay it to the toilet.

Life Changing 🤗

I love the Tushy Ace so very much, I loathe to ever go without it.

Not bad, but maybe not worth the $$

I bought this when it was on sale, which is really the only reason I was willing to splash out for it. Even at 40% off this is still a significant purchase for me and I deliberated about it for awhile. Installation was fairly easy as described. It's user friendly. The seat heats well as does the water. The water pressure at its lowest setting is still slightly abrasive. I didn't notice much difference between the rear and front rinsing settings even with the adjustments available. The dryer setting did next to nothing. All in all, I'm satisfied with the purchase but at full price I probably wouldn't recommend it to a friend.
Reviews Loaded
Reviews Added
We are on a mission to elevate poopers and the planet with the most innovative and sustainable toileting products.
Frequently asked questions
Yes, Ace fits nearly all toilets! If you want to double check, see our Toilet Compatibility List to find out if your throne is fit for a TUSHY Ace!
There are two TUSHY Ace configurations to bless your bowl: round and elongated.
Round
Round toilet bowls are shorter and, well, rounder. Usually you find them on older toilets or in smaller bathrooms.
Elongated
Elongated toilet bowls are longer and more oval-shaped. Typically you find them on newer toilets.
If the distance between your toilet seat screw holes and the outer edge of the front of the toilet is 18.5" (470mm) or greater, you've got an elongated toilet bowl. Less than that? You're rocking a round bowl.
Great question! Everything you need to install is in the box. Additionally, you need access to the water supply behind your toilet, and you need a GFCI outlet—a grounded 3-prong outlet—within three feet of your toilet.

If you don't have access to the water supply behind your toilet, reach out to us and we'll help get you set up.


If you have a GFCI outlet, but it's just not within three feet of the toilet, you'll need an extension cord. We've got a few recommendations for extension cords here, but any 3-prong extension cord should be fine.


If you have an outlet, but it's not a three prong GFCI outlet, consult a professional on how to install a grounding converter, or you'll need to get an electrician to replace that outlet with a GFCI 3-prong outlet.


If you don't have an outlet in your bathroom at all, you can install an outlet through TaskRabbit or check out the TUSHY Spa instead!

If you've had a change of fart, you can return your undamaged TUSHY bidet within 30 days of your initial order date.
Pre-authorization for all returns must be obtained from TUSHY. If a return is sent without prior authorization, it will not be refunded or credited. So be sure to use our returns portal to get that authorization!
To initiate a return please use our self-service returns portal here.
Note on Refunds: Refunds include only the cost of the product; we do not refund shipping fees or customs fees you may have paid on your original purchase. If you are returning your product before opening the box, please do not open the box or break the security seal before returning it. Receiving a sealed box will significantly speed-up your refund once the box is received at our returns facility. 10% will be deducted from your refund to cover shipping and restocking costs.
TUSHY Limited Warranty: Our bidets come with a 12-month guarantee on equipment and parts. We will promptly replace any defective parts, free of charge, within the specified warranty period.
Return Exceptions: Sale items, deeply discounted Bundles (Eco Bundle, ASS-ential Bundle, The System), TUSHY Brush, TUSHY Stand, Coconut Husk Scrubbing Pads, bamboo drying products, towel products, t-shirts (and other TUSHY merch items) are not eligible for returns. All orders outside of the contiguous U.S. and Canada are not eligible for returns.